Pranav Patel, M.D.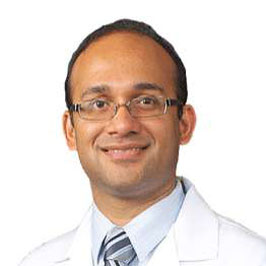 Treatment and Management of Uveitis, Cataract Surgery and General Ophthalmology
"As a medical student, I traveled to India to work with an ophthalmologist who provided free eye care to the unprivileged. From that very first exposure to ophthalmology, I learned the value of our precious gift of sight. I knew from that moment I wanted to devote the rest of life to the practice of ophthalmology."
After pursuing his undergraduate degree at University of Maryland Baltimore County, Dr. Patel attended West Virginia University School of Medicine. Upon completion of medical school, he finished a pediatric internship at St. Christopher's Hospital for Children in Philadelphia. He attended SUNY Stony Brook for his ophthalmology residency training where he also served as the chief resident in his final year. After New York, he accepted a fellowship in Boston to further specialize in the field of Uveitis with renowned specialist Dr. C. Stephen Foster. During his fellowship training in 2013, Dr. Patel traveled to Peru on a mission called "A Promise to Peru" to provide free cataract surgeries.
Dr. Patel joined Katzen Eye Group to provide care in the field of Uveitis. Uveitis refers to inflammation of the different layers of the eye that can lead to devastating vision loss if not controlled in a timely and effective manner. Patients with Uveitis can develop eye redness, pain, blurred vision, and floaters or flashes of light. If left untreated, patients with Uveitis commonly lose vision due to the development of cataracts, high pressure in the eye, or swelling of the retina. At Katzen Eye Group, our team is ready to provide comprehensive care for those with inflammatory diseases of the eye.
In his free time, Dr. Patel enjoys watching college football and basketball along with skiing and visiting his family and friends.