Erica Bernfeld, M.D.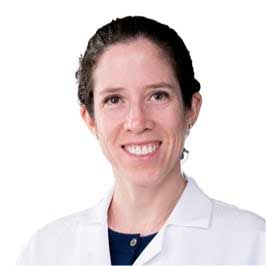 Corneal Care and General Ophthalmology
Dr. Erica Bernfeld is a board-certified cornea specialist and general ophthalmologist. She grew up in Delaware before heading off to Amherst College where she graduated magna cum laude. She graduated from Temple Medical School and then completed her internship at Washington Hospital Center and her residency at the Georgetown / Washington Hospital Center program in Washington, DC. She then completed a cornea fellowship at the Wilmer Eye Institute at Johns Hopkins.
One of Dr. Bernfeld's favorite aspects of practicing medicine is taking the time to teach patients about their eye conditions and customizing solutions for each patient. She taught residents in the Georgetown/Washington Hospital Center program for five years and earned the Golden Apple teaching award from them.
Dr. Bernfeld performs cataract surgery, cornea transplants, pterygium surgery, and other anterior segment surgery. She also specializes in medical conditions of the cornea and practices general ophthalmology. She has presented at national conferences and has been published in peer-reviewed journals.
In her spare time, Dr. Bernfeld enjoys running, swimming, pilates, reading, baking, and most of all, spending time with her husband and son.