Brian Lee, M.D.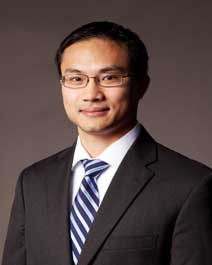 Reconstructive and Aesthetic Eyelid and Facial Plastic Surgery, Cosmetic Services
Dr. Brian Lee obtained his medical degree from the University of Pennsylvania School of Medicine in Philadelphia. He went on to complete his Ophthalmology Residency at the Cole Eye Institute in Cleveland, Ohio. Dr. Lee completed his Fellowship in Eye Plastic, Orbital and Facial Cosmetic Surgery at the Kellogg Eye Center at the University of Michigan.
Dr. Lee is Board Certified in Ophthalmology. He is also a member of the American Society of Ophthalmic Plastic and Reconstructive Surgery and the Maryland Society of Eye Physicians and Surgeons.