Joseph Harlan, Jr., M.D., F.A.C.S.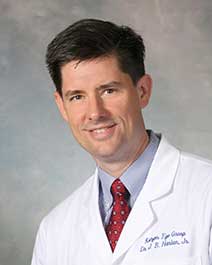 Medical and Surgical Management of Vitreous and Retinal Disease
Dr. Harlan joined Katzen Eye Group in 2009 as Co-Director of Retinal Services. He earned his medical degree from Johns Hopkins University, School of Medicine, completed his internship at Sinai Hospital in Baltimore, and his residency at Wilmer Eye Institute at Johns Hopkins Hospital. After his residency, Dr. Harlan completed a Vitreo-retinal Disease and Surgery Fellowship at Wilmer Eye Institute.
He is currently a Fellow of the American College of Surgeons and a member of The American Academy of Ophthalmology,  and The American Society of Retina Specialist.