Richard Adler, M.D.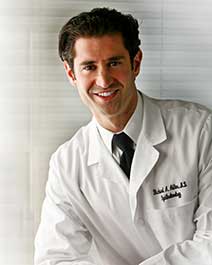 Cataract Surgery, Anterior Segment Ophthalmology, Corneal Specialist
Dr. Adler graduated from the Johns Hopkins University School of Medicine and went on to complete his Ophthalmology residency at the Wilmer Eye Institute at Johns Hopkins. He subsequently completed a fellowship at Wilmer in Corneal, Refractive, and External Disease.
Dr. Adler is board-certified in Ophthalmology by the American Board of Ophthalmology. In addition, Dr. Adler is a Diplomat of the American Academy of Ophthalmology and a Fellow of the American College of Surgeons.