Brett Katzen, M.D., F.A.C.S.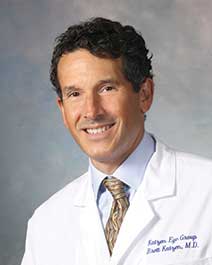 Cataract Surgery, Laser Vision Correction, Anterior Segment Ophthalmology
Dr. Brett Katzen received his medical degree from Jefferson Medical College in 1988 and completed his residency in ophthalmology at the University of Maryland School of Medicine. Brett officially joined the Katzen Eye Group in 1992, although he was a familiar sight at the practice long before then.
Dr. Katzen was certified by the American Board of Ophthalmology since 1993 and is specialty board certified in cataract surgery by The American Board of Eye Surgery. He is a Fellow of the American College of Surgeons and a member of the American Society of Cataract and Refractive Surgeons. In addition, he has successfully completed The Wharton School, Executive Management Program, in 1996 and 2000.