Joshua Steiner, M.D.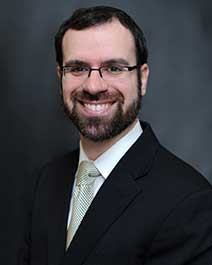 Medical and Surgical Management of Vitreous and Retinal Disease
Dr. Steiner earned his medical degree from Wayne State University School of Medicine in Detroit, Michigan. Dr. Steiner then completed his internship at Maryland General Hospital, followed by residency training in ophthalmology at the Friedenwald Eye Institute. Following residency training in 2008, Dr. Steiner completed a vitreoretinal surgical fellowship at The National Retina Institute and subsequently joined the attending staff.
Dr. Steiner is a member of the American Academy of Ophthalmology, the Association for Research in Vision and Ophthalmology and the American Society of Retina Specialists.